The Central Alberta Buccaneers
Giving Back to the Community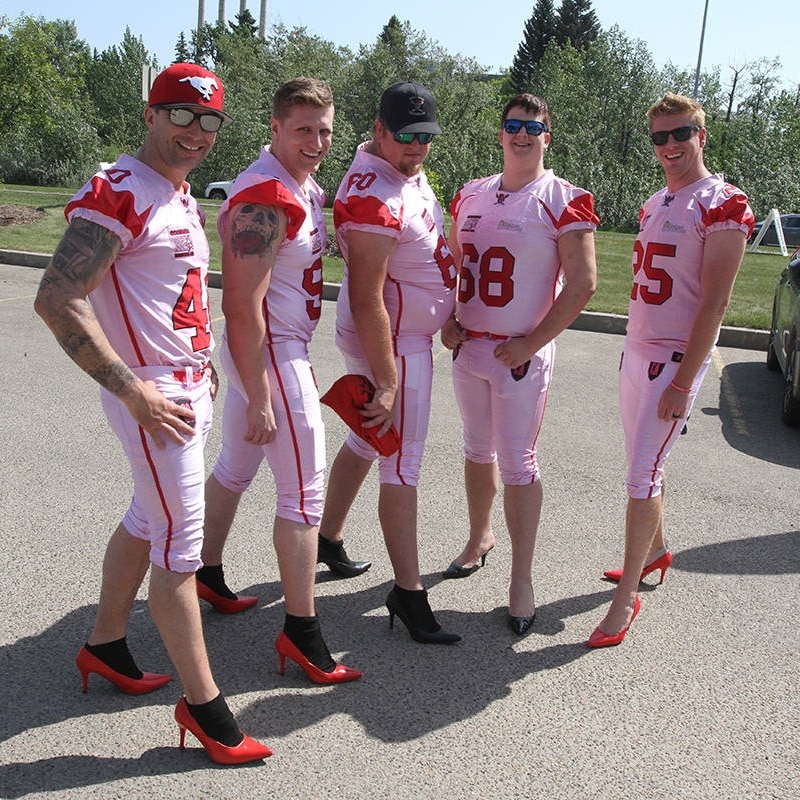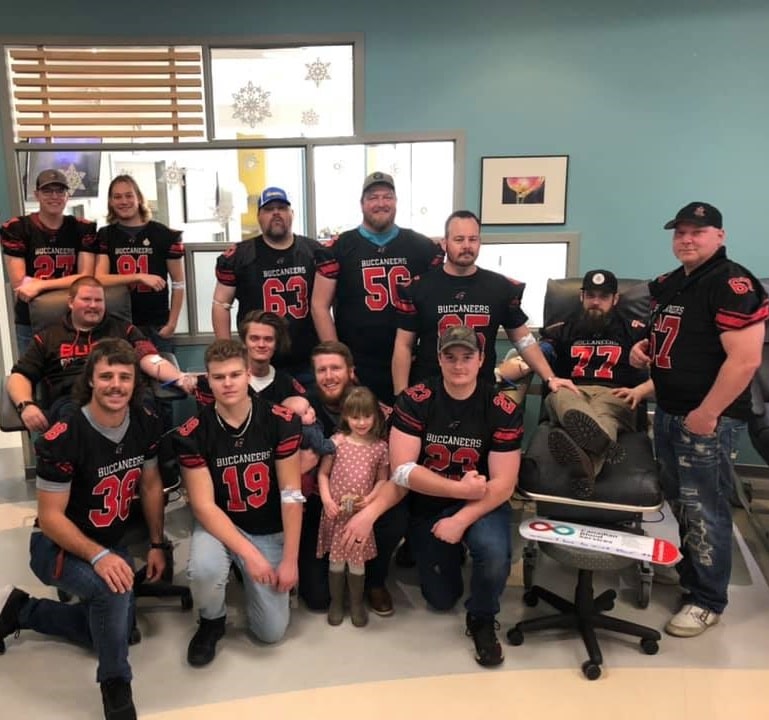 Bucs Blood Drive
2014 – Present Day
The Bucs roll up their sleeves and give blood throughout the year. Since 2014 the Buccaneers have donated over 150 units.
We invite Non-Players & Extended
Bucs Family to donate with us as well.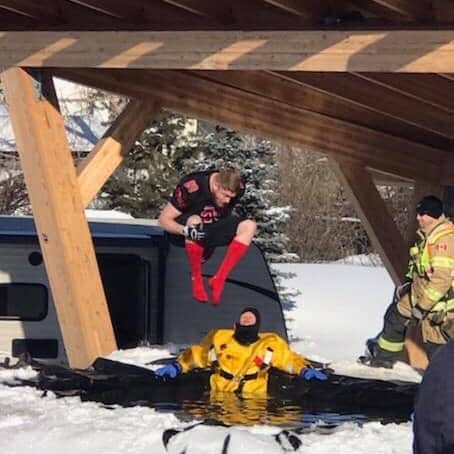 Penguin Dip Charity
Blackfalds Winterfest – Family Day
Taking the plunge in -30 weather, while raising funds for each players organization of choice.
Bundle Up and Check Us Out Again Family Day 2020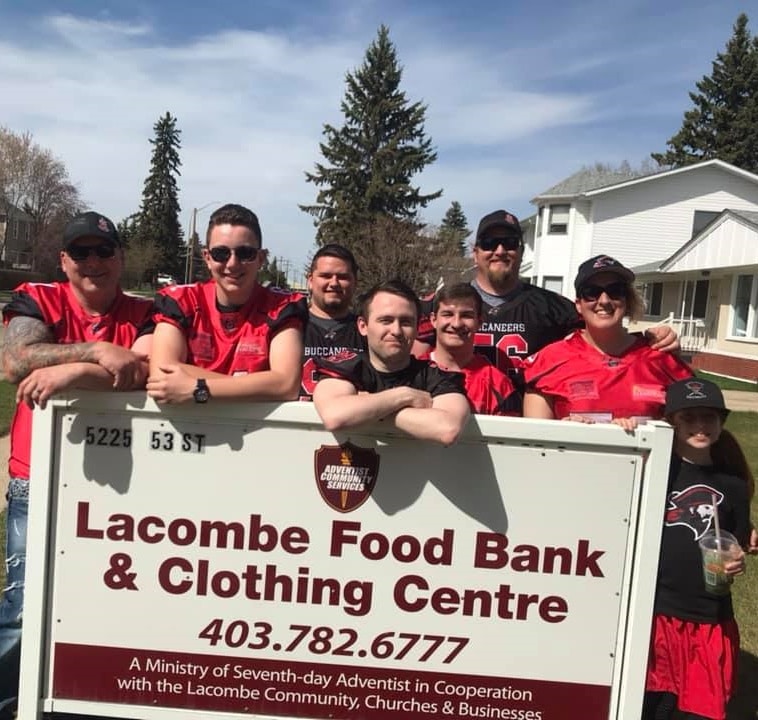 Buccaneers Tackle Hunger
Annual Event
As part of our Spring Camp Tradition we partner with our sponsor Lacombe Ford and head out to the streets of Lacombe. Together we ask local residence to support our annual Buccaneers Day to Tackle Hunger. The Buccaneer players, staff & family go door to door collecting non-perishable food donations for the local food bank.